南昌公司
江西新丝路国际货运代理有限公司
JIANGXI NEW SILK ROAD INTERNATIONAL CARGO AGENT CO.,LTD
江西新丝路国际货运代理有限公司成立于2009年,座落于中国.江西,为国内外各类型大中小公司提供全套的货运代理物流服务和供应链贸易服务解决方案的一流物流服务供应商.
JIANGXI NEW SILK ROAD INTERNATIONAL CARGO AGENT CO.,LTD. was established in 2009, it located in Jiangxi Province, China. It is the first-class logistics service supplier to provide the full range of freight forwarding logistics service and the supply chain trading service solutions for all types of large, medium and small companies.
公司秉承"以人为本,客户至上"的企业文化,辅以"采用最佳物流方式,设计最佳运输方案"的个性化发展思路,按照安全、迅速、准确、节省、方便的客户服务宗旨,为您提供优质快捷的个性化服务。
NEW SILK ROAD adhering to the corporate culture of "people-oriented, customer first", supplemented by the personalized development idea of "use the best logistics mode and design the best transport mode", in accordance with the customer service purpose with "safe, rapid, accurate, saving, convenient" to provide you with the high-quality and personalize service.
代理南昌综合保税区业务。
代理国内、国际及货物航空运输业务。
代理集装箱运输业务。
代理海运拼箱业务。
代理国际多式联运、货运代理、船务代理租船、订舱咨询业务。
代理重大货物的运输,装卸工程。
承接各类货物运输保险代理。
办理各类进出口货物清关手续。
办理企业海关注册手续和中国电子口岸入网手续。
办理加工贸易合同备案、变更、延期、核销等手续。
办理内外资企业《进口货物征免税证明》手续。
提供海关政策、法规及其它贸易管理措施咨询业务。
SERVICE PROJECTS:
Agenting Nanchang comprehensive bonded zone business.
Agenting domestic and international air transportation business.
Agenting the container transport business.
Agenting FCL shipping business.
Agenting international multimodal transport, freight forwarders, shipping agent charter and booking consulting business.
Agenting for the transportation of major goods, loading and unloading works.
Undertaking various cargo transportation insurance agence.
Handling all kinds of import and export customs clearance procedures.
Handling enterprise customs registration formalities and Chinese electronic port entry procedures.
Handling the procedures of filing, changing, postponing and canceling the process of trade contract.
Handling the formalities of the certificate of duty exemption for importing goods of domestic and foreign enterprises.
Providing consulting services on customs policies, regulations and other trade management measures.
李继红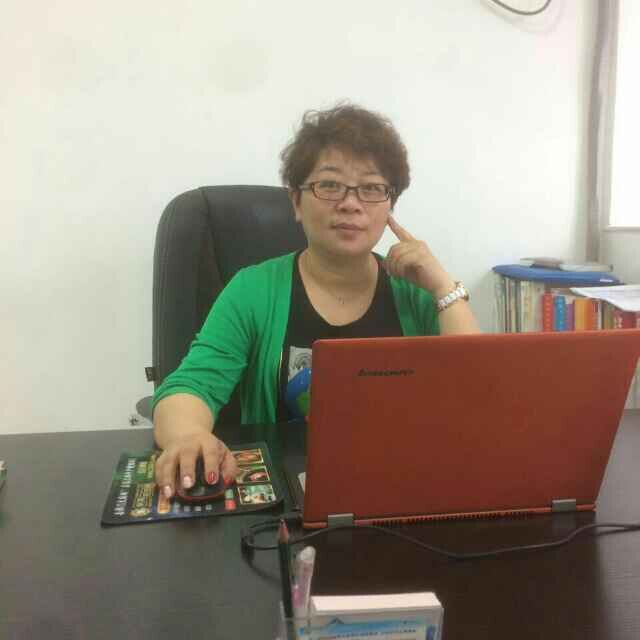 李继红,汉族,1970年6月1日生,毕业于浙江大学,现任江西新丝路国际货运代理有限公司、江西泰格尔企业服务有限公司、江西伊葛尔保税物流有限公司、江西乐佰得进出口有限公司董事长。
于1990年参加工作,28年来,我从江西省供销储运公司起步,在国有企业工作13年,国有企业改制后,做为职业经理人为多个企业在南昌打造团队,开拓市场。于2010年先后创立"江西新丝路国际货运代理有限公司" "江西泰格尔企业服务有限公司"、"江西伊葛尔保税物流有限公司""江西乐佰得出口有限公司,全力打造进出口行业的生态链,能够更好、更专业的服务进出口企业。为江西的进出口贡献自己的绵薄之力。多年来,不论是在国营单位的平凡工作岗位,还是投身商海,成就一番事业,我始终坚持立足岗位,尽职尽责,用一份家国情怀和执着的干劲,赢得了领导们的满意,赢得了同行们的欣赏,赢得了员工们的爱戴。得到了商务厅、海关、商检等各级上级管理机关的高度认可,多次被评为"信得过企业称号",在企业员工中树立了良好形象,展示了很好的榜样风采。
2018非常荣幸并感恩担任省女企业家协会副会长一职,并于2018年荣誉江西省"杰出创业女性奖",诚信、守信做好企业的同时,带领优秀的姐妹一起展示女企业家不忘初心、牢记使命、回报社会的大爱以及其肩负应有的责任担当!
Li Jihong, han nationality, born on June 1, 1970, graduated from zhejiang university, the new silk road international freight agency co., LTD., jiangxi tiger in jiangxi enterprise service co., LTD., Jiang Xiyi algor bonded logistics co., LTD., Jiang Xile hk import and export co., LTD., chairman of the board of directors.
In 1990 to participate in the work, in 28 years, I started from jiangxi province supply and marketing storage and transportation company, 13 years experience in state-owned enterprises, state-owned enterprise restructuring, as a professional manager for multiple enterprise team building in nanchang, and expand the market. Founded in 2010, successively "the new silk road international freight agency co., LTD." in jiangxi province "jiangxi tiger enterprise service co., LTD.", "Jiang Xiyi algor bonded logistics co., LTD." "Jiang Xile hk export co., LTD., dedicated to the import and export industry chain, to better and more professional services import and export enterprises. Render their contributions to the import and export of jiangxi. Over the years, whether it is the ordinary jobs in state-owned units, or business, achieve, I always adhere to the base position, conscientious, with a home and the feelings and persistent motivation, won the leadership satisfaction, won the appreciation, colleagues won the affection of his staff. The department of commerce, customs, commodity inspection, etc to the superior management departments of highly recognized, many times was rated "trustworthy enterprise", set a good image of enterprise employees, to show a good example.
2018 honored and worked as a provincial women entrepreneurs association, vice President of gratitude, and honor in 2018 in jiangxi province ", "award for outstanding business women, honest, and trustworthy enterprise, we lead the good sisters show female entrepreneurs do not forget to beginner's mind, keep in mind that the mission, repay society of great love and its due responsibilities bear!